Little Angels
Having an appetite for more flexible, more scalable ecommerce, Little Angels replatformed from Shopify to Voracio
Website Highlights

Rich Product Data
Help & Advice Articles
Strong Social Proofing
5 Star Reviews
Facet Filtering
Intelligent Search
Finance Provider
Product Bundles

Professional Services

Brand Identity
Advanced Reviews Setup
Custom Icon Design
Replatforming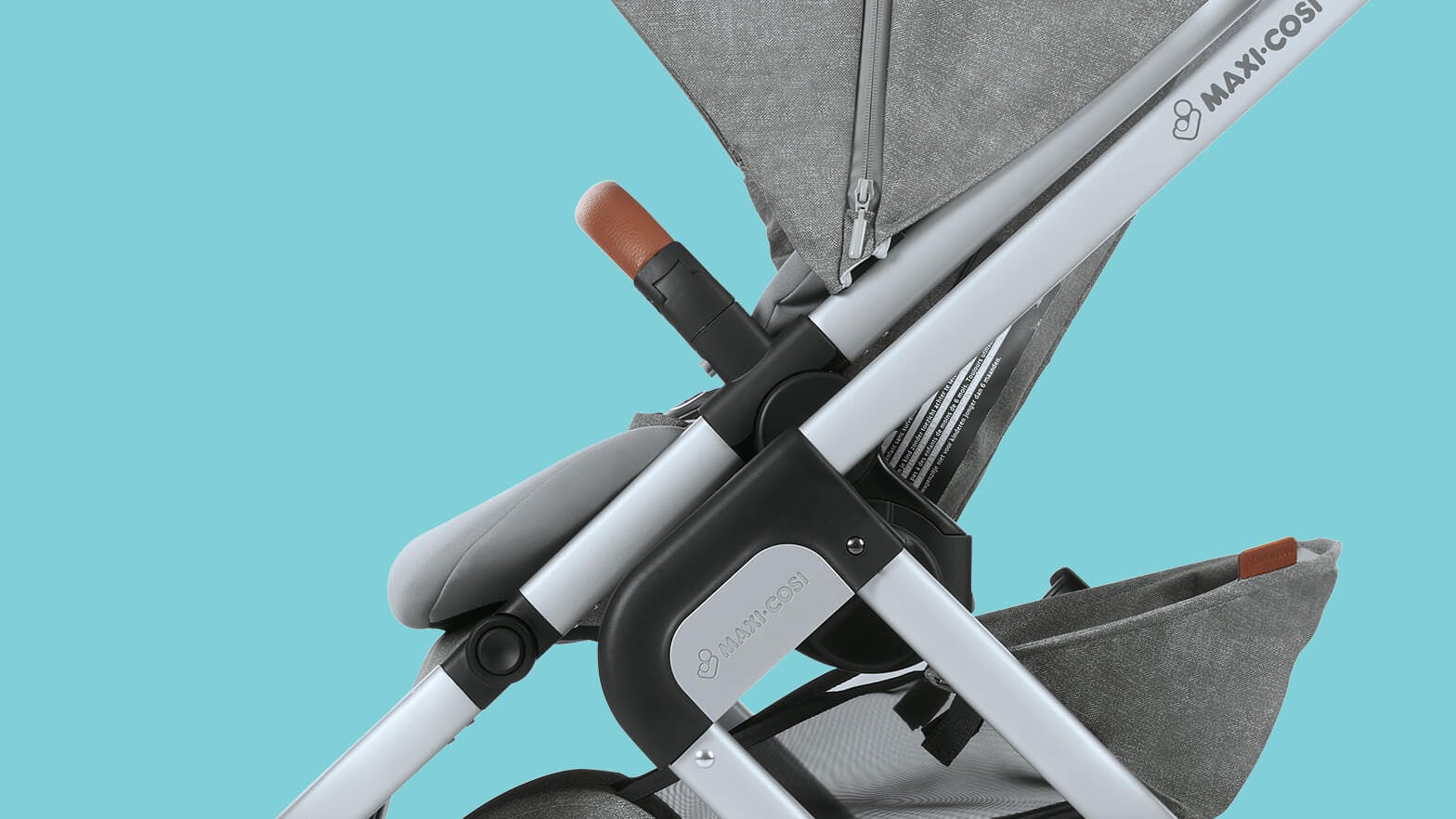 From small beginnings to a 3000ft shop and a 5000ft warehouse
Since replatforming to Voracio, Little Angels have achieved significant growth which includes the opening of a new flagship store in Nottingham. The 3000 ft² shop stocks over 50 brands with around 70 pushchairs on display at any one time. They have also expanded into a 5000 ft² distribution warehouse to handle online sales. From small beginnings, Little Angels have grown to become the biggest independent pushchair store in the Midlands.
Voracio has been the perfect partner through our ever evolving journey. Our new website has allowed us to cost-effectively grow the business.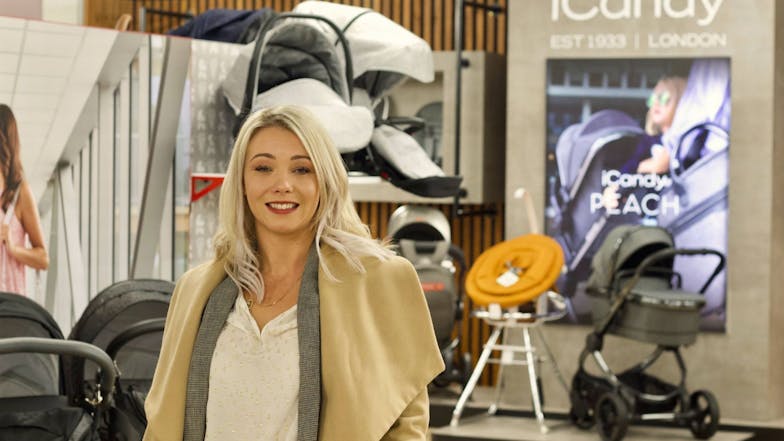 Little Angels was established in 2014 in the town of Ilkeston, Derbyshire where at the time they stocked just a handful of brands. Their expert knowledge, sound advice and friendly staff soon gained them a strong reputation locally and the business grew at a steady pace.
As their physical store gained momentum, Little Angels opened their first online store, built by a local web agency which used an off-the-shelf, open source platform. Further to numerous security, performance issues and lack of features, they switched to another agency who put them on to Shopify (as that was the only platform the agency had any experience with). The Shopify website was an improvement on the former, but still they felt the overall experience they were providing to their users was mediocre in comparison to bigger online brands. With the business growing and more brands coming onboard it was becoming more apparent that their online store needed to head in a new direction.
"We keep a close eye on our competitors, one of whom's website we were very impressed with. One feature in particular that caught our eye was their bundle deals, something we had always struggled with on Shopify. We spotted the Voracio tagline in the site footer and arranged for a platform demonstration; we haven't looked back since." Shane Fordham - Head of Ecommerce.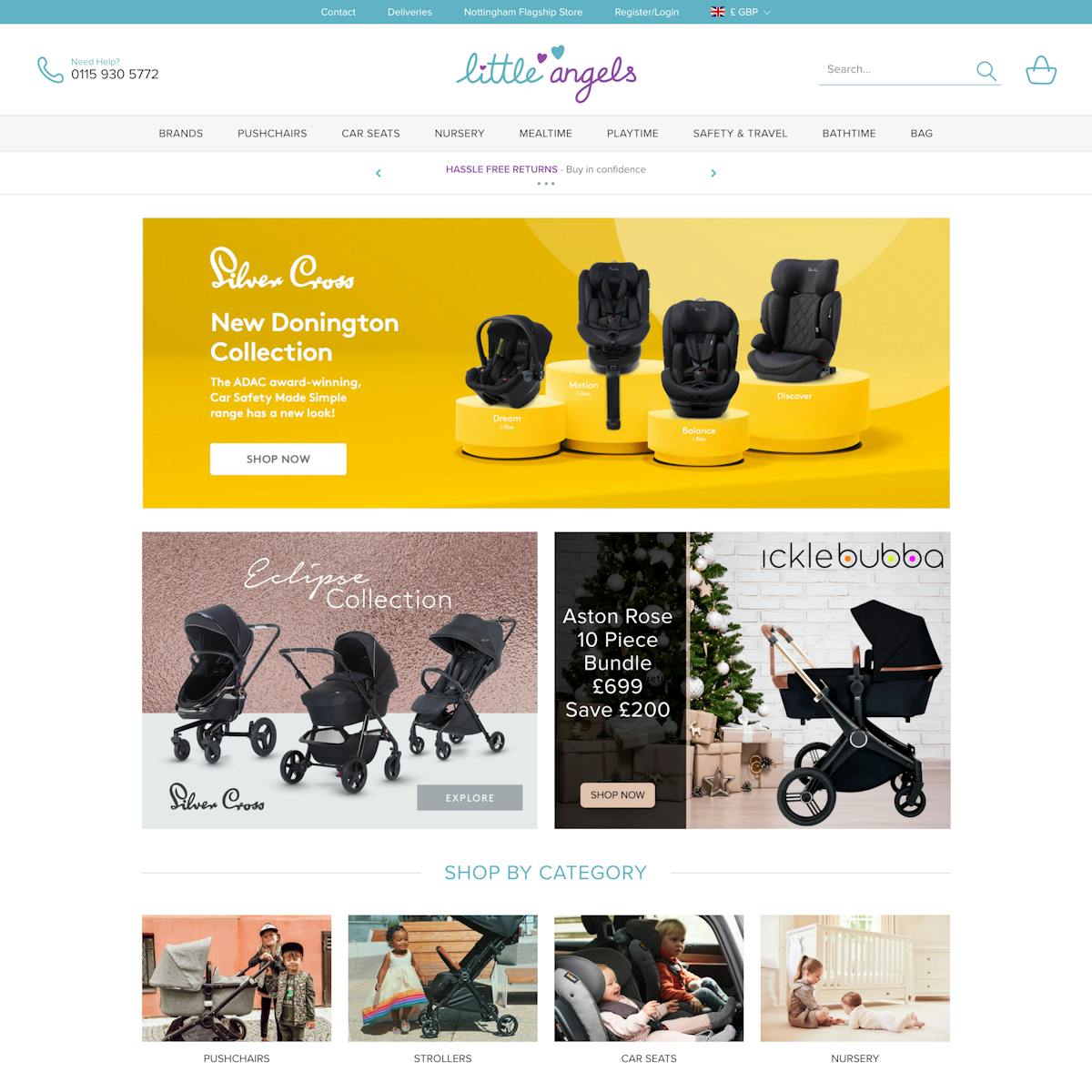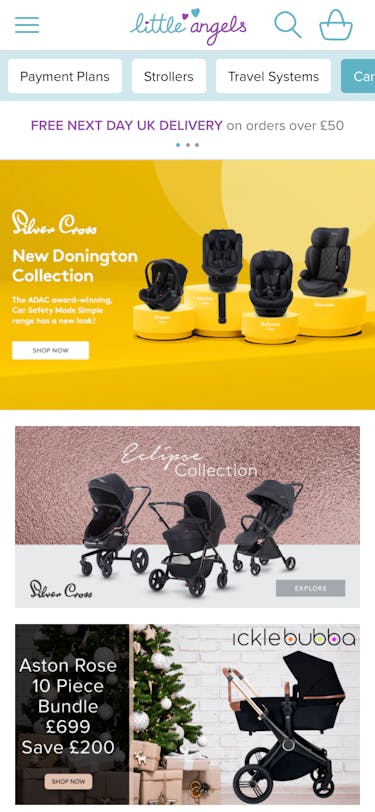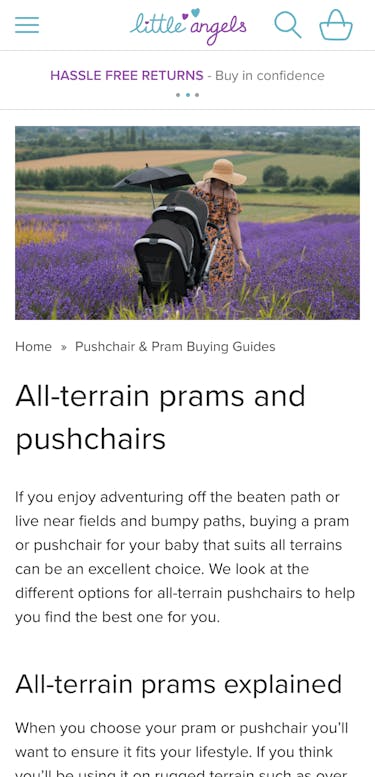 Assembled products
Due to the nature of how a number of pushchair manufacturers supply their products to the retailer, often what appears as a simple product to the customer, actually consists of a varying combination of separate sku's. This makes inventory control for such products a challenge. This is where the assembled products feature within the Voracio PIM system comes into play. It's a feature that's used heavily on Little Angels Prams.
We wanted our website to reflect the reputation we'd gained over the years with our physical store. That's to provide the safest, most superior products with the clearest and sincerest information, so the customer knows exactly what they're buying and can shop with the best peace of mind as a parent or parent-to-be. Voracio has made this possible online.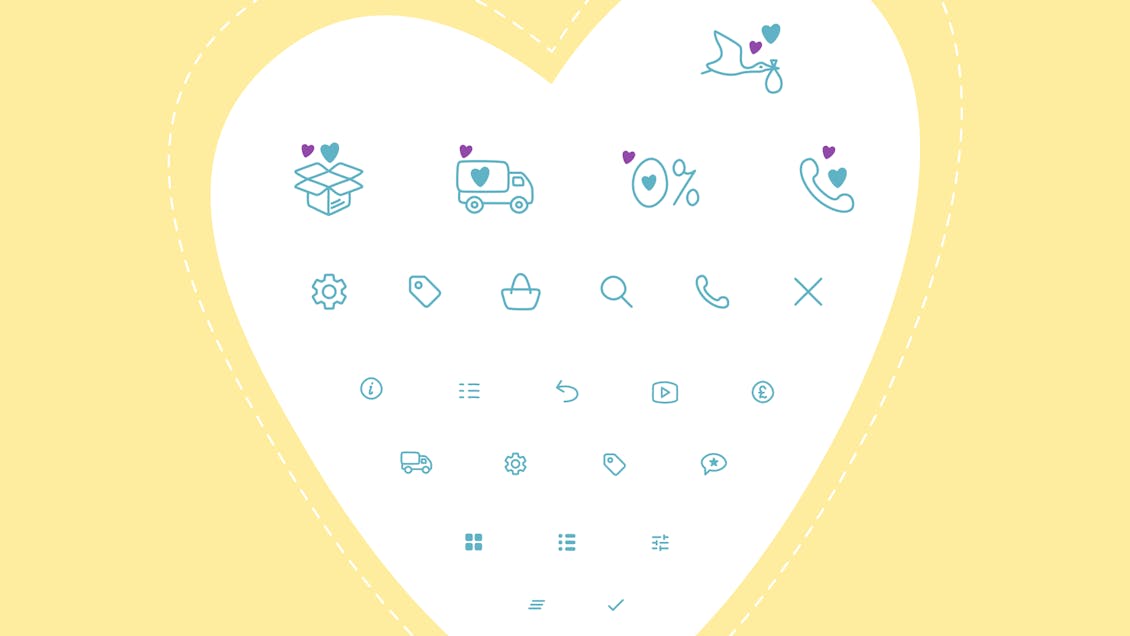 Stylish look and feel by Voracio
During the planning stage of the new website, it was decided that a full redesign of the website was required, including a new brand identity. As part of the process we designed a new logo and custom set of icons for Little Angels, creating a personality that can be seen throughout the website. The overall look and feel has helped to form a strong brand identity that Little Angels are known and respected for today.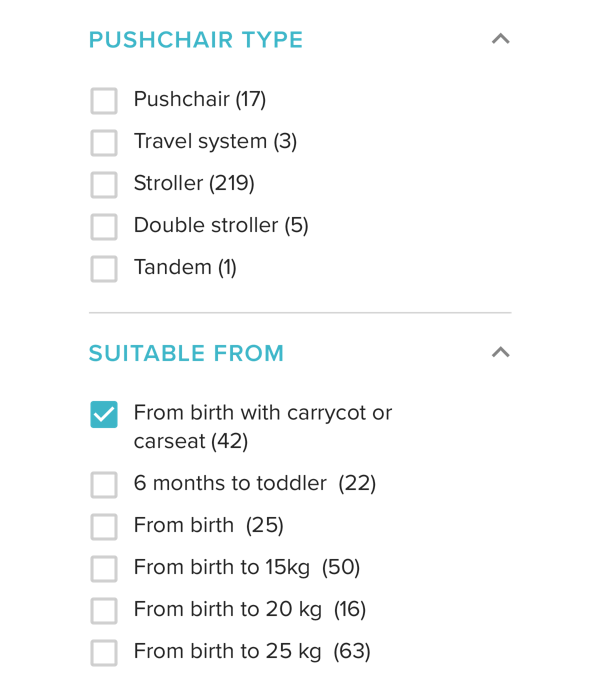 Product Information Management (PIM)
With Voracio's sophisticated product information management, Little Angels have been able to add rich content throughout their product catalogue, including detailed product specifications, filterable attributes, promotion of key features and the configuration of specially priced assembled products with managed inventory.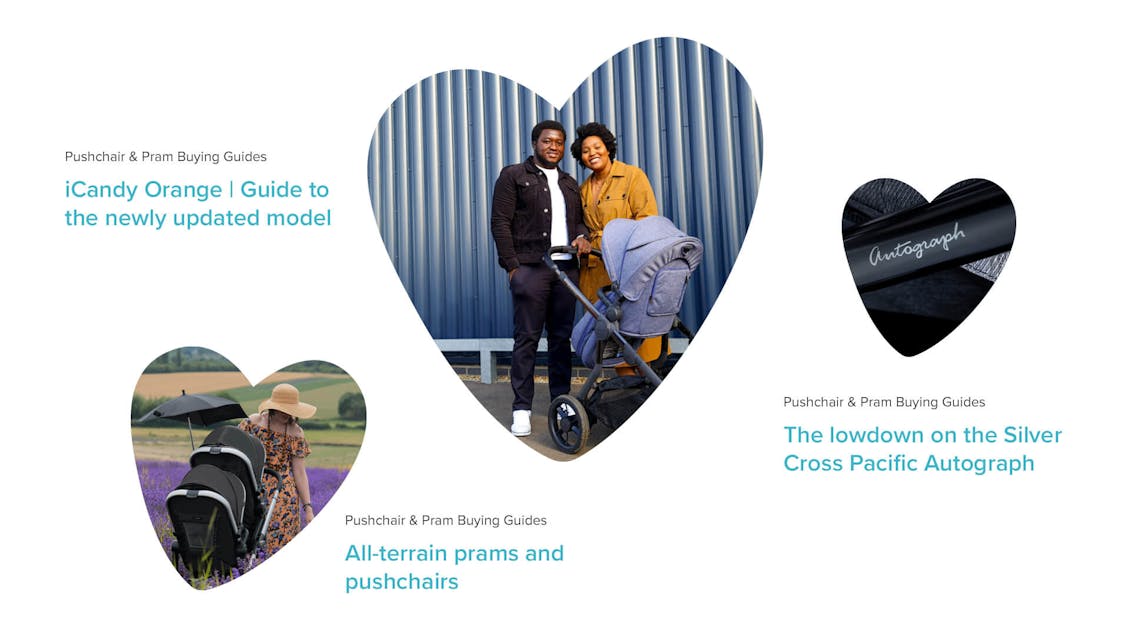 Editorial Suite
Little Angels use Voracio's Editorial Suite to transfer their knowledge from offline to online in the form of buying guides and advice articles for pushchairs and prams. These helpful guides help to provide a truly informative shopping experience.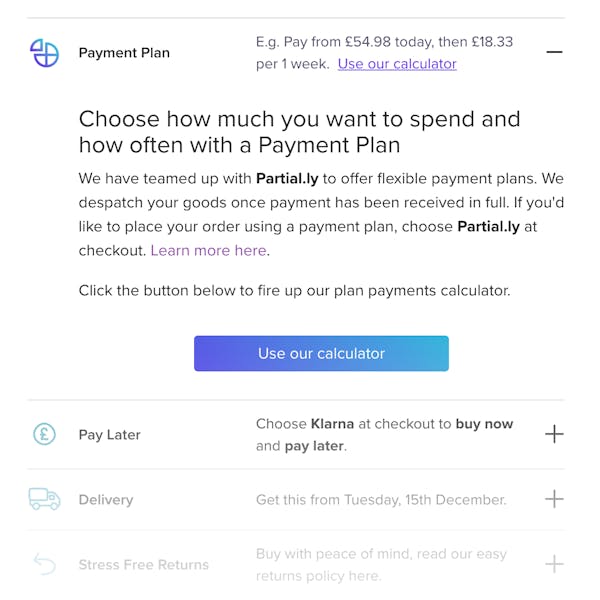 Payment plans
Little Angels have teamed up with Partial.ly to provide flexible payment plans for their customers. Using Voracio's integration with Partial.ly, customers can choose to pay in manageable instalments before receiving their goods. This approach is perfect for parents-to-be planning for the arrival of their baby and as a result Little Angels have seen a significant increase in sales.
Voracio powers the UK's leading lawn care website for everything from feeding to weeding.

Having been with Voracio for several years, the support we have received from James and the team at Voracio has been exemplary, I highly recommend them without any reservation.

Award winning music shop specialising in traditional musical instruments.

Customers are increasingly impressed by our website. Its modern, professional design and intuitive user experience set us apart from the competition.

Transformative product management for this market leading online appliance retailer.