Formerly SagePay, Opayo is a long established UK payment provider, a long term partner of Voracio.
Voracio features a smooth integration with Opayo
SagePay is a well established UK based online payment provider, we've integrated with them for almost 20 years, dating back to our legacy platform. Now owned by the payment giant Elavon and rebranded to Opayo, we continue to be a trusted and long term partner, many of our merchants use Opayo as their primary payment provider.
The payment section of our checkout flow is super smooth, providing a fantastic user experience, thanks to the flexibility the Opayo PI integration empowers us with. There's no sending off your user to a different website, often with poorly styled card input fields like we see on many other platforms. The user stays on your site and gets the same high quality user experience as the rest of the checkout flow, all in keeping with your site design.
Card Tokenization
A fantastic feature of our Opayo integration is what's known as Card Tokenization. This enables us to ask the user if they'd like to have their card details saved for a future order. By doing so, the next time the customer comes to the site checkout, they can pay almost frictionlessly, without the need to add their details again. Multiple cards can be saved and they can be used up until the cards expiry date. See the screens below.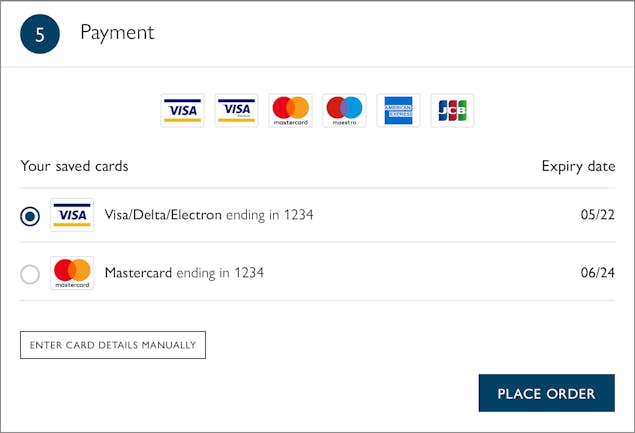 Backend payment processing
Payment transaction details are pulled back into the Voracio manager, such as transaction ID, fraud scores etc. A great ability in the Voracio manager is that the sales admin can easily release, refund, void and take repeat payments, all directly on the customers order. There's no need to log in to your Opayo dashboard to manage further payment processing, this can all be done in Voracio. See the screens below.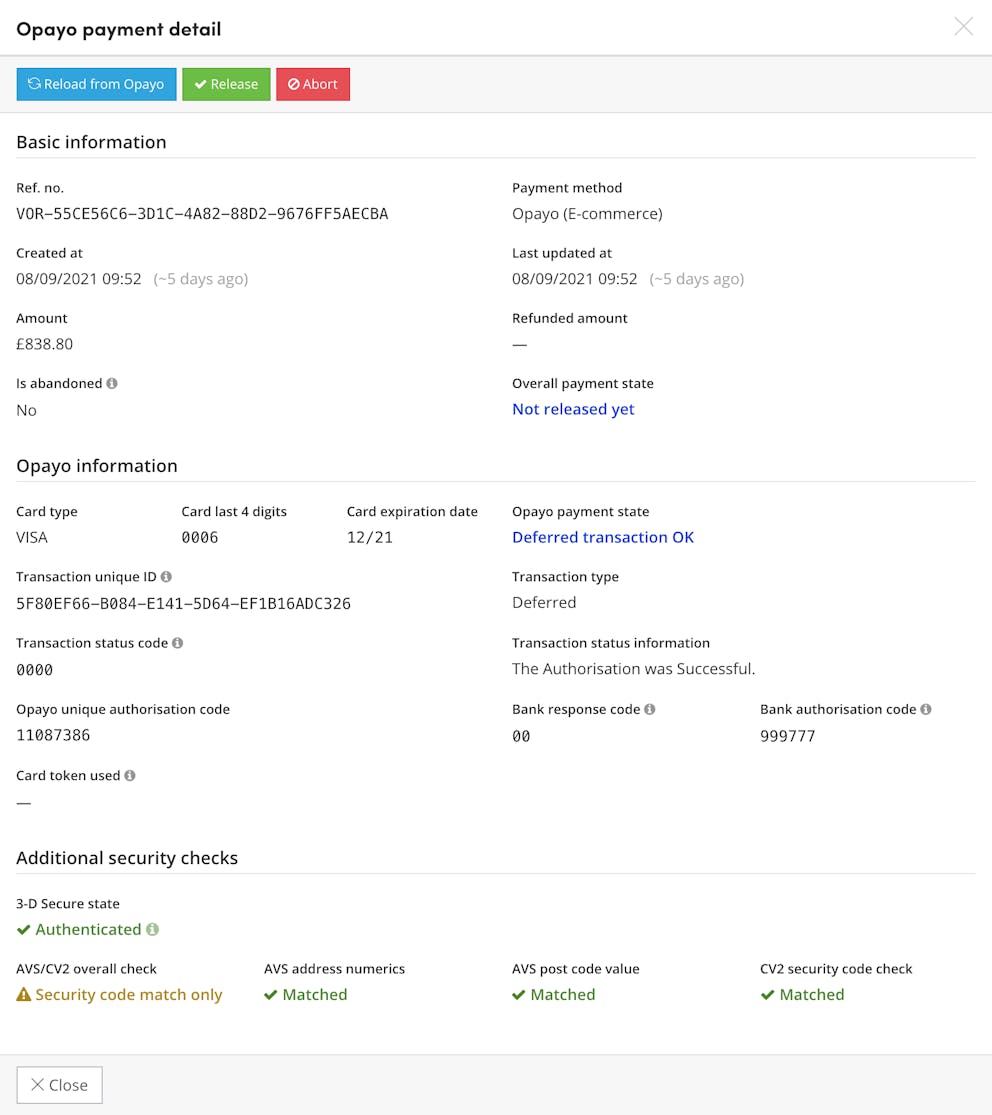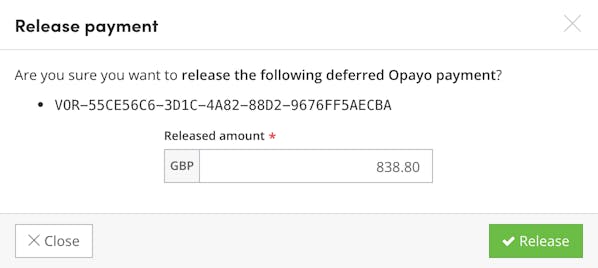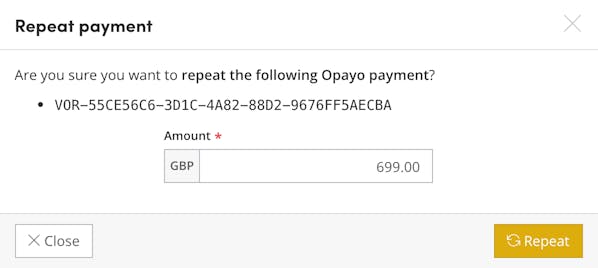 Telephone order card payments
When used with the Voracio telephone order processing module, Opayo card payments can be taken over the phone, while the details of the order transaction are placed through the website by your sales admin.