Monitor and grow your online reputation with this incredibly featured review platform.
Reviews.io is the No1 choice review platform for our growing merchants
Since their inception in 2010, Reviews.io has emerged as a pioneering review platform, experiencing remarkable growth over the years. They specialise in sourcing authentic reviews that have a tangible impact on businesses. Their approach is marked by fair pricing, cutting-edge features, and a commitment to transparency – all without the constraints of lengthy contracts. We hold Reviews.io in high regard as an ethical review provider (if you know… you know!), consistently impressed by their ongoing innovative advancements in features alongside their excellent customer support. They are the leaders in collection, management, display and leveraging of your brand's reviews through your very own satisfied customers.

Showcasing authentic reviews on your website, which are endorsed by Google, holds immense significance for boosting your customer experience and ultimately your conversion rates. It's practically assured that gathering and presenting reviews will lead to a noticeable increase in your conversion rates. We have been partners with Reviews.io for a number of years and thanks to the recent revamp of our integration, Voracio is now seamlessly integrated with reviews.io to an advanced level by leveraging both client side and server side API capabilities.
Voracio with review.io - our advanced integration
During the summer of 2023 we were pleased to revamp our integration with reviews.io so that our merchants can better leverage the advanced features available within the reviews.io portal. We leverage client side features such as widgets, alongside our own self hosted features by means of advanced techniques using the raw review data that we obtain from the reviews.io API.
Voracio order/review management
Within the Voracio order manager, merchants can easily choose which orders they would like to invite the customer to review. Sending times of review invitations plays a role in response rates and we handle this very nicely, we factor in the expected delivery date of the completed order and utilise a time prioritisation that can be overridden by the merchant if desired. As we also store the raw review data in our database, customer reviews can easily be viewed within customer records, allowing additional notes to be stored on the customer record.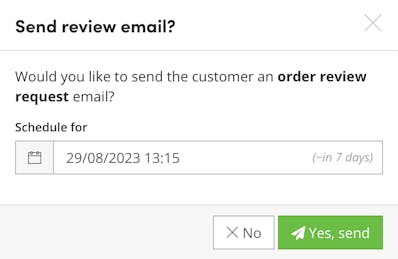 Dedicated product feed
We have developed a dedicated product feed for reviews.io which enables a number of more advanced features to be leveraged within their platform. This feed holds a number of custom fields that can be strategically utilised by dynamically hooking them up to our all powerful attributes system. It's a clever addition to this dedicated feed service that we implement for clients as part of our fully managed ecommerce offering.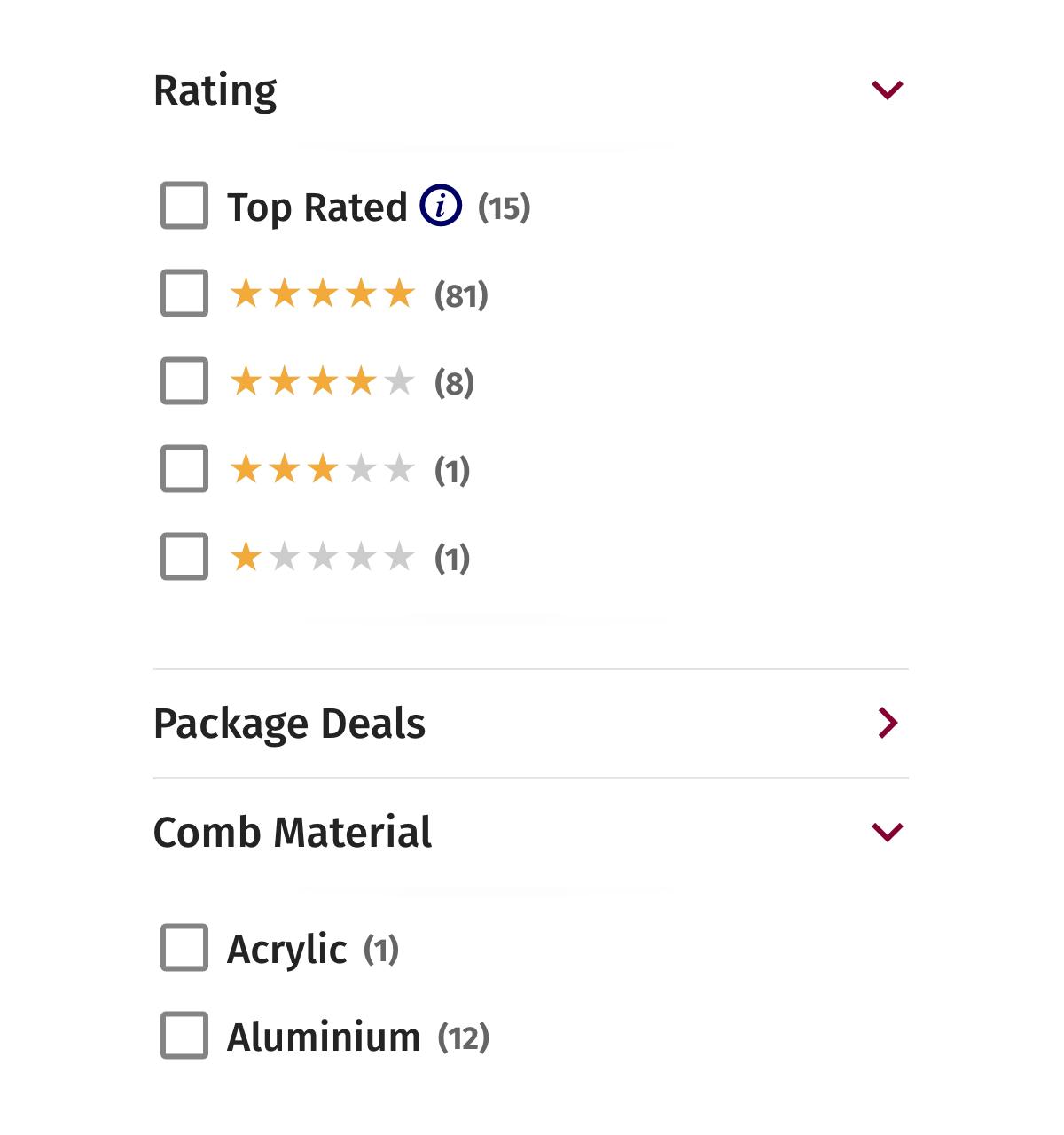 Filter and sorting products by review ratings
As we hold the raw review data, we enhance the user experience on the listing pages. It's easy to configure your listing pages with review filters, so the user can quickly filter the listings based on review scores and counts. Reviews can also be used within the page's sorting options, so for example, you could allow the user to sort/order the page from highest rated to lowest rated, most reviewed to least reviewed. By utilising a bayesian algorithm we also offer the user an option of 'Top Rated' which factors in a number of data parameters.
Reviews on product listing and product pages
We opt against utilising widgets on listing pages to minimise the strain on the client's browser. Instead, we leverage the raw data obtained through the API, which not only speeds up the process but also reduces resource consumption. This approach grants us greater control over styling, aligning precisely with our design preferences. Product listings feature clear star ratings and a convenient link to access reviews. On product detail pages, reviews are presented in a user-friendly manner, enhancing the overall experience page experience and assisting the customers decision making. All of this is self-hosted and enriched with schema data to maximise SEO benefits.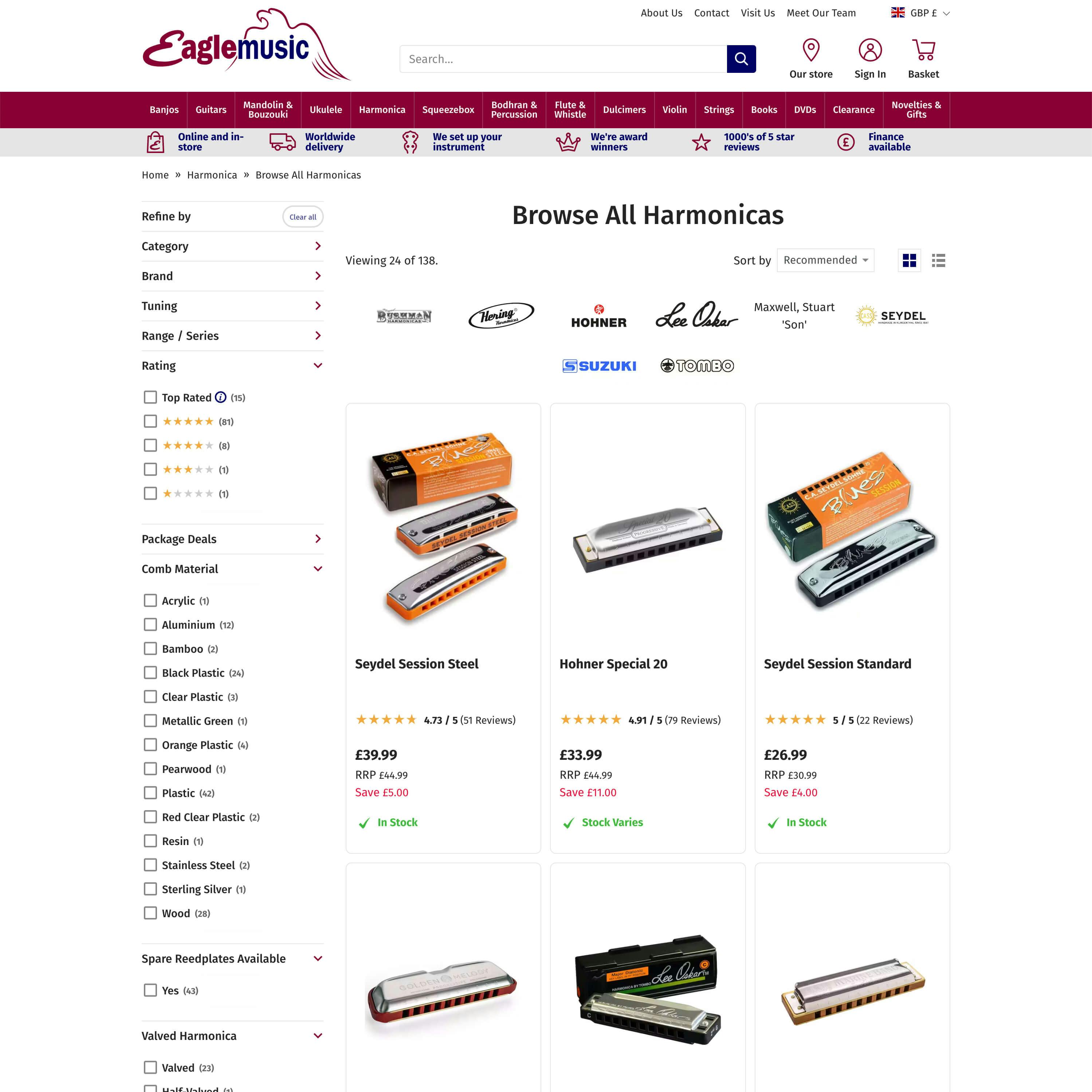 Self hosted, standalone customer reviews page
This is a standard page with our Reviews.io API based integration, it's quite simple, but the important thing here is that we're hosting that data. Admin responses are displayed within the customer review where appropriate and we also give the merchant control over which reviews are shown on this page, so if you like, you can simply feature your best reviews. The page keeps itself updated on a daily basis. We can also handle multiple review providers, such as Reviews.io and Trustpilot customer reviews displayed on the same page, in the same style, differentiated by the branding.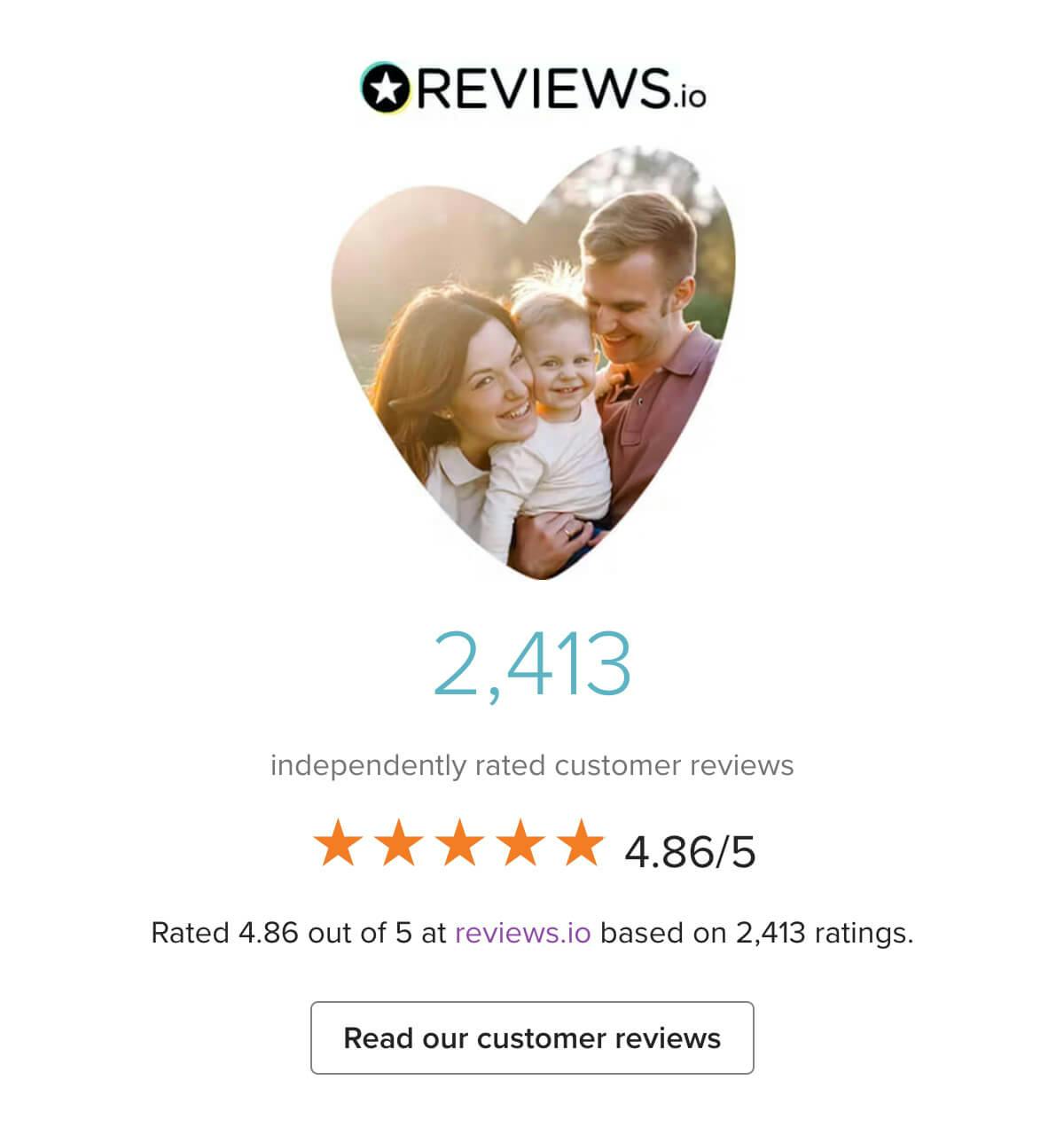 Custom social proof banners
We've crafted entirely personalised display banners showcasing customer review data for select merchants. These banners feed through to the main reviews page and further connect to the review source page. This approach not only reinforces the brand but also provides valuable on-brand social proof.
Fully managed, personalised implementation
Extending beyond our core integration with reviews.io is our professional service of a fully managed implementation, which includes a personalised configuration of the merchants reviews.io portal. Always invested in our clients' success, we want to help you get the most out of all site features, which includes third party integrations.
Having a thorough understanding of the capabilities the reviews.io platform has to offer and how the features can interact with the Voracio platform, we can ensure a fully working solution that's structured to yield the best results. This includes the custom design of several on-brand email templates, feed configuration with dynamic attribute linking, customised styling and on-site placement of reviews widgets, email flow structuring and more. This is on top of the excellent support that reviews.io have to offer themselves.