MyAppliances
Transformative product management for this market leading online appliance retailer
Website Highlights

Rich Product Data
5 Star Reviews
WMS Integration
Intelligent Search
Finance Provider
Strong Social Proofing
Help & Advice Articles

Professional Services

Banner Design
Attribute Structure Build
Navigation & Listings Build
Facet Filtering Build
Replatforming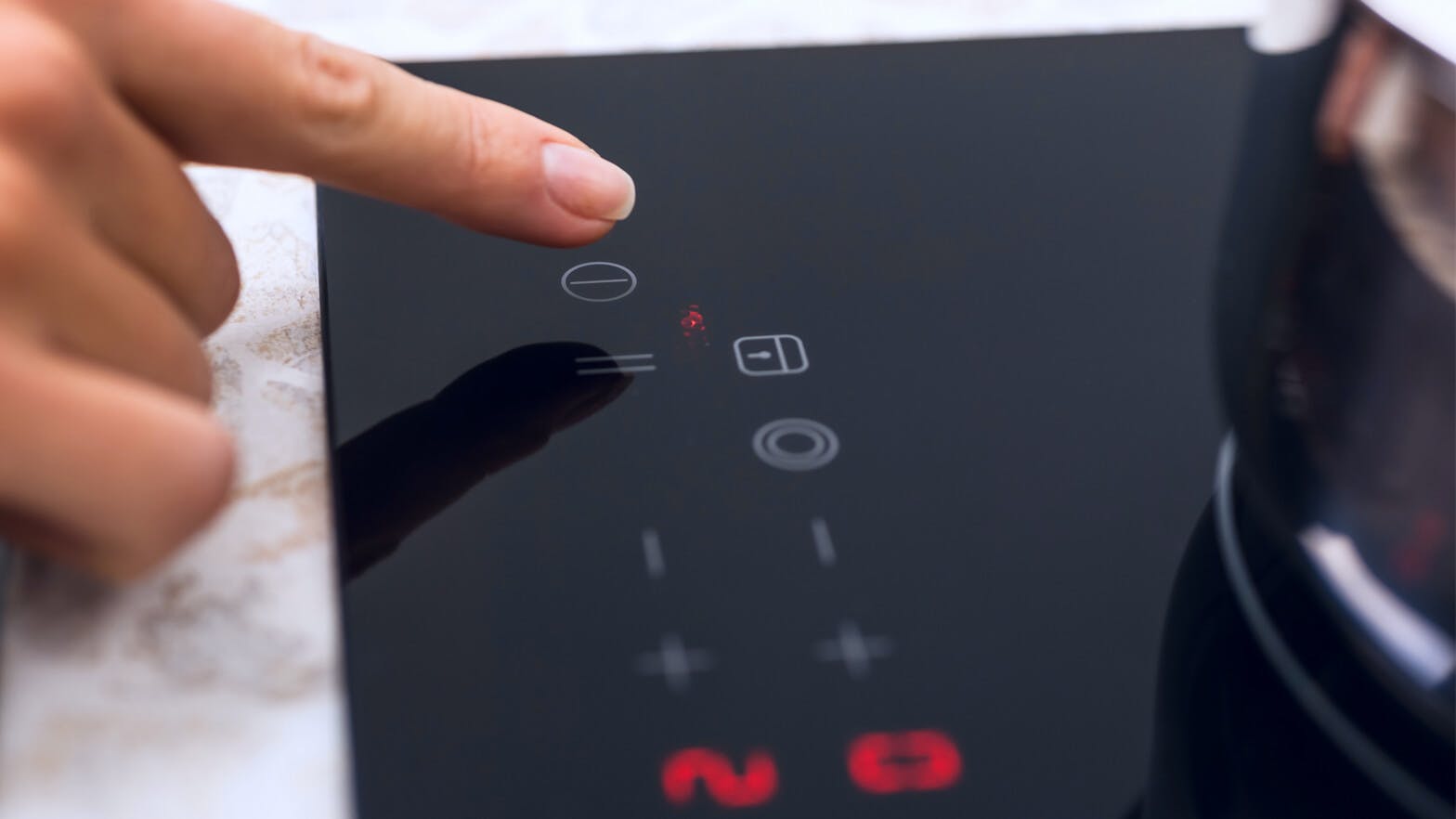 A success story in a highly competitive marketplace
MyAppliances, part of Apelson Appliances UK Ltd are a major European manufacturer who have been making domestic appliances for over 65 years. They provide customers with quality kitchen appliances at competitive prices. MyAppliances have been a client of Voracio for over 10 years and we continue to support them as a leading UK online appliance retailer.
After several years of success powered by our legacy platform, MyAppliances chose to replatform to Voracio SaaS Commerce, allowing them to scale their online business even further. A significant increase in 'green light stats' has been seen throughout Google Analytics since the launch of the new site, which have ultimately led to increased sales and profitability. These include average conversion rate, average order value, total sales, organic traffic and much more. Conversion rates were seen to significantly increase for paid traffic.
Challenge
MyAppliances manufacture their own appliances, offering low prices that can often not be matched against comparable appliances. MyAppliances have an ever growing range of products with wide ranging specifications. Many of the products use similar attributes, i.e: dimensions, energy ratings, fuse ratings etc, and having an easier way to manage this product information was a key requirement. A method of assigning attributes in bulk would be a huge time saver.
Integration to the MyAppliances on premise WHM / CRM was fundamental to the workings of the new website. We were aware of the technical limitations of the product management capabilities of their on premise system and needed to ensure that those limitations would not impact the vast product information management capabilities within Voracio. Inventory and order information would need to flow seamlessly from Voracio into their backend system.
The web administrators at MyAppliances also wanted more merchandising capabilities when compared to the legacy site, more flexibility with banner management and promotions.
Google Shopping was another important area for MyAppliances, with stock and prices changing regularly, it was important to get the best quality data up to Google Merchant as quickly as possible.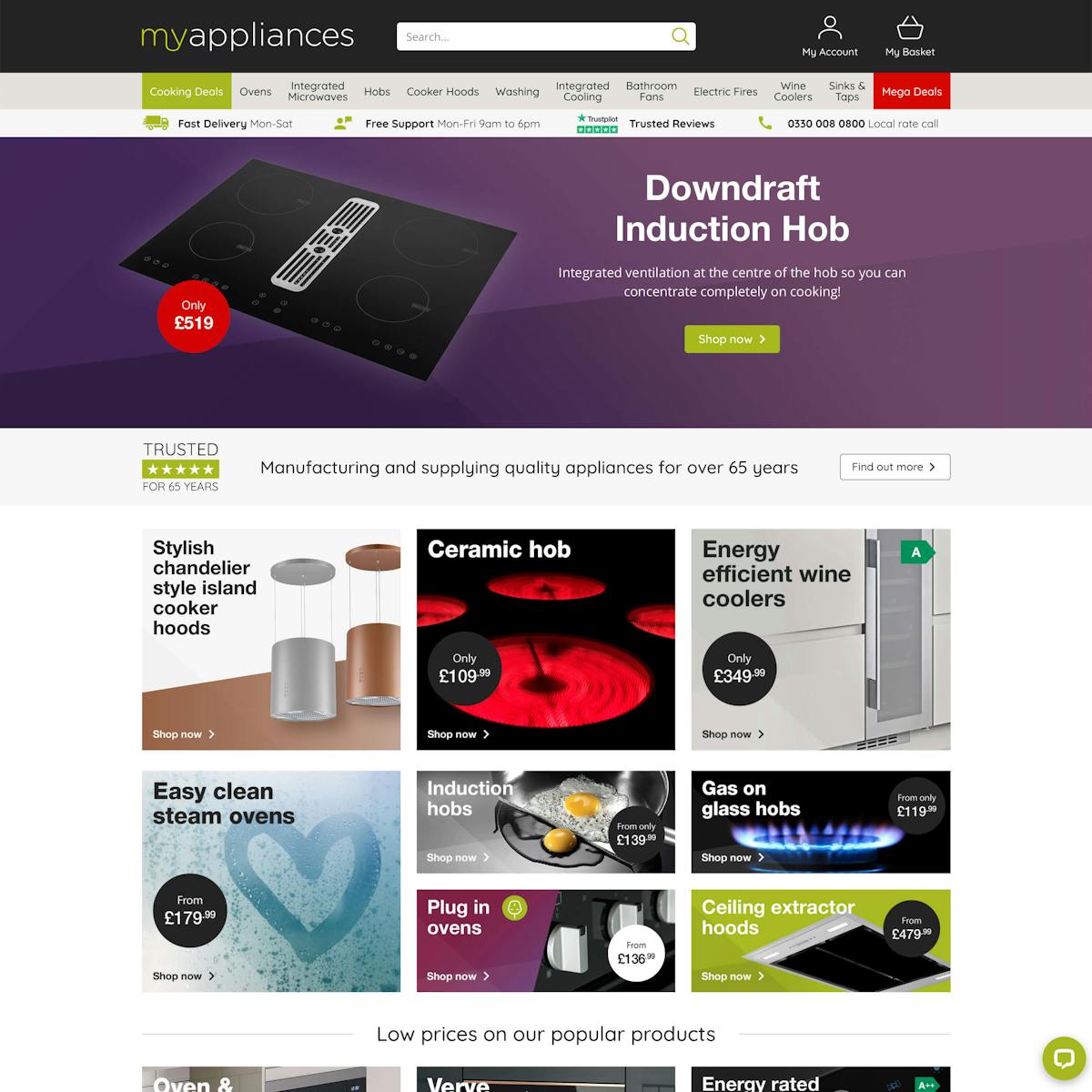 Solution
We are proud to have re-platformed MyAppliances onto what is a beautiful, clean, user friendly website powered by Voracio SaaS Commerce. Our visuals were passed off in the first round which was a strong start. In terms of appearance, we provided their web admin team with photoshop templates for many of our vast array of banner styles to ensure design quality of website banners was maintained after the handover.
The website features an API based integration with their backend system and so that the website wasn't compromised in terms of product management, we pull 'bare bones' product information from the backend system, leaving all the high end product data to be fully configured within Voracio. Inventory and order management is also seamlessly integrated with their backend system.
Key to the success of the new site and in particular the quality of the user experience, is that the Voracio back end is super intuitive. For example the merchandising team at MyAppliances needed little assistance when they started to work with our attribute and filtering system. An area of our platform we're proud to shout about, unlimited attribute and filtering, super powerful yet easy to use.
Promotions, vouchers and many other core site features can be targeted to products at a granular level, alongside scheduling for dynamic placement and expiration. The MyAppliances admin team have the choice of many different banner layout styles for on-site advertising, each style developed for optimum performance across different devices, with hi-res support.
As with all our sites that use Google Shopping, MyAppliances features our integration with the Google Content API. This is the programmatic method of sending product data to the Google Merchant Centre. Our data quality is super rich, we send all custom attributes to Google Shopping with product updates sent in real time. MyAppliances also utilises our feature to link up custom attribute values in Voracio to special reserved attributes at Google, such as energy rating for their appliances.
The new MyAppliances website has surpassed requirements and expectations. We are proud to have loaded this great site with many of our most powerful features, more of which are shown below.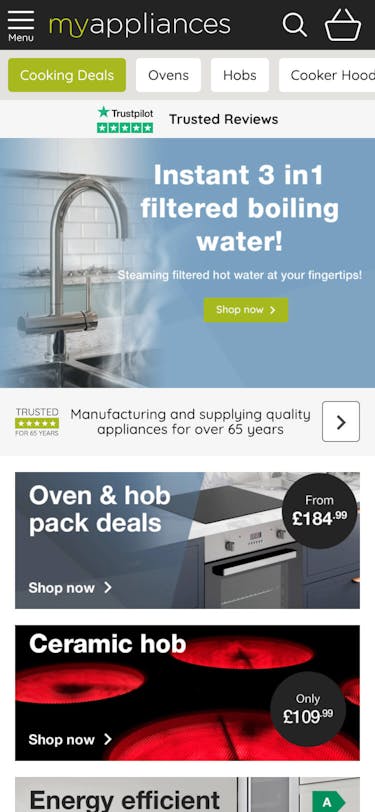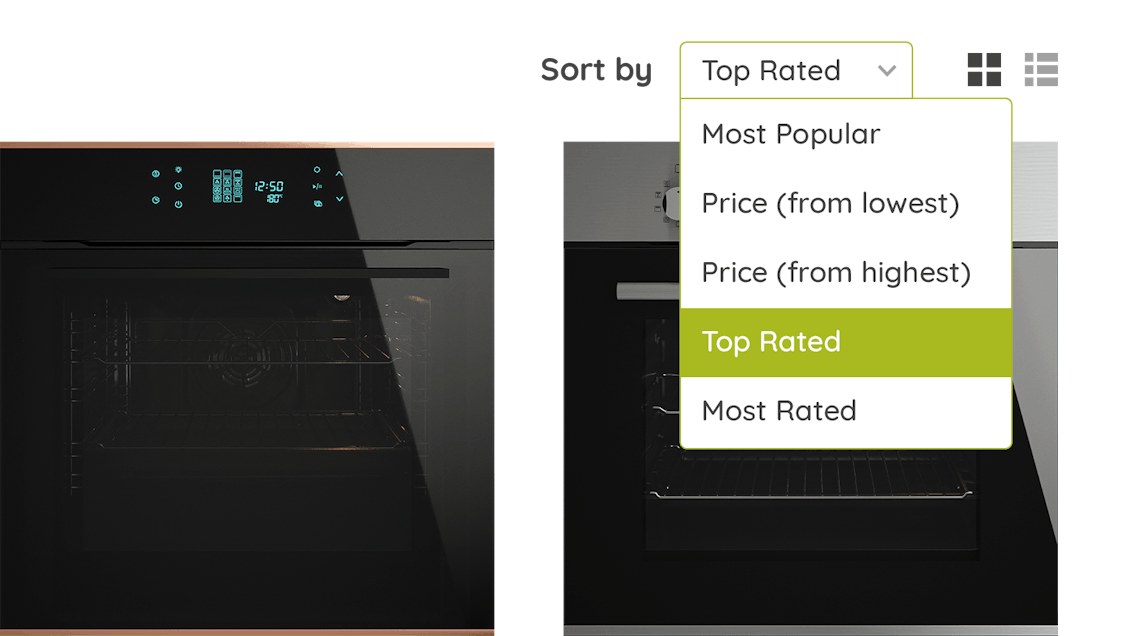 Sort by rating
Having a large product range with lots of customer ratings meant it was important for MyAppliances to utilise the 4 most relevant sorting types: price, most popular, top rated and most rated. Users can now easily rearrange products so that those of most interest are at the top of the product list.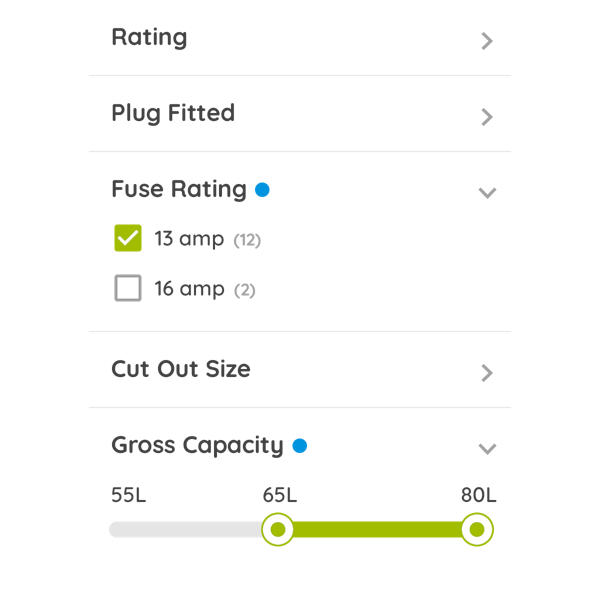 Rich content with product attributes
MyAppliances have built rich content into their product range by creating relevant product attributes, organising them into sets and assigning them to products. Filters and filter sets have then been created allowing users to refine the product list by the product attributes they're interested in.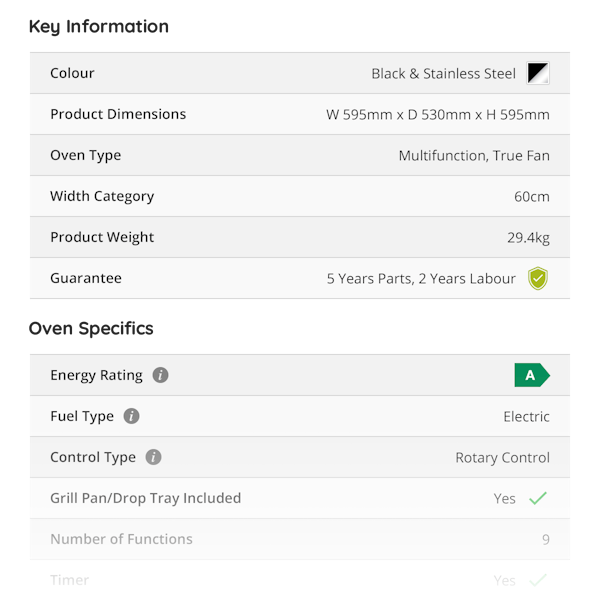 Product specification
Creating an extensive attribute structure has allowed MyAppliances to easily add rich data for all their products. The data stored against each product is then used to automatically build a specification table, providing users with all the information they need.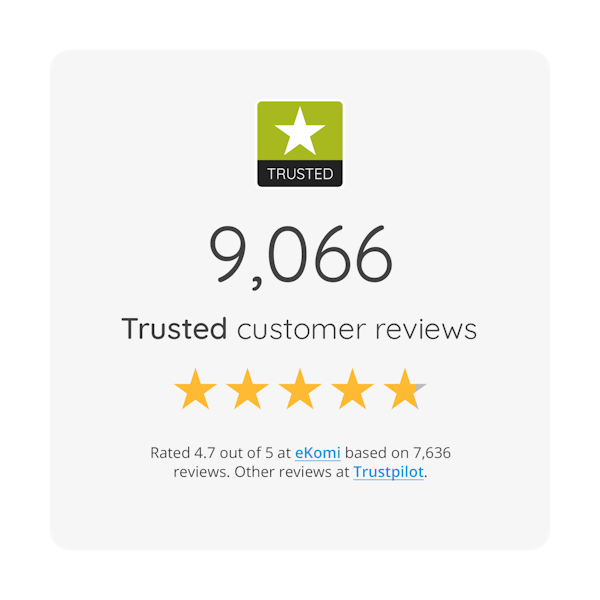 Combined reviews
As part of the new website launch, MyAppliances changed their reviews provider from eKomi to Trustpilot. Whilst reviews from Trustpilot were in their infancy it was important to continue to showcase the 7600+ reviews already built up from eKomi. As part of our services we enhanced our reviews feature to provide all merchants with the option to use multiple providers simultaneously.
The UK's undisputed leader in Airsoft, year-on-year growth with Voracio heading up a highly bespoke eCommerce ecosystem.

The platform's scalability has enabled us to handle an increasing volume of orders as our business has grown, and we look forward to continued success with Voracio's support.

Natural dog treats retailer let off the leash with replatform from WIX to Voracio.

The guys at Voracio have taken some of the things we've mentioned in meetings and created unique features that differentiate us in what is an increasingly crowded marketplace. A proper joy to work with!

Powered by Voracio, Abaris have a proven track record in the supply of technical equipment and apparel for the Outdoor Professional.

I can highly recommend the team at Voracio for anyone seeking a highly capable platform backed up with personalised support.