Proper Natural
Natural dog treats retailer let off the leash with replatform from WIX to Voracio.
Website Highlights

Engaging Banner Usage
Help & Advice Articles
Rich Product Data
Facet Filtering
5 Star Reviews
User Flow Choice

Professional Services

Brand Identity
Attribute Structure Build
Navigation & Listings Build
Attribute Structure Build
Banner Design
Packaging Design
Content Strategy
Google Ads Management
Email Marketing
Advanced Reviews Setup
Custom Icon Design
Ecommerce Consultancy
Platform Consultancy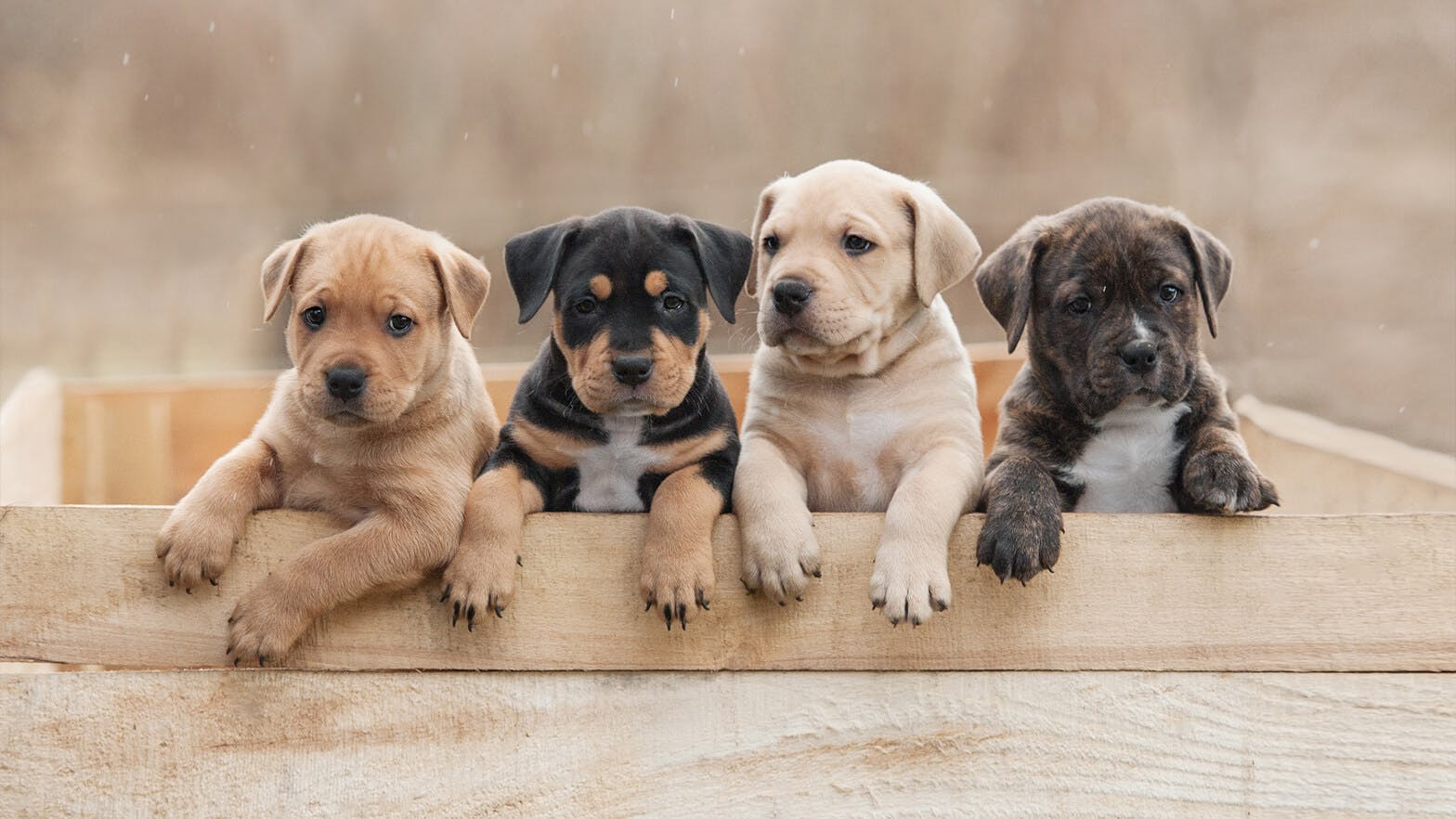 A meticulously crafted website, strategically positioned to confer a competitive advantage within the bustling landscape of pet products.
Proper Natural are a family run business based in Yorkshire, having stores in Barnsley, Hebden Bridge and Halifax (Proper Yorkshire Spots) who specialise in providing premium grade and all natural pet treats that are specifically tailored for dogs. The company is committed to delivering high-quality products that prioritise the health and well-being of beloved canine companions.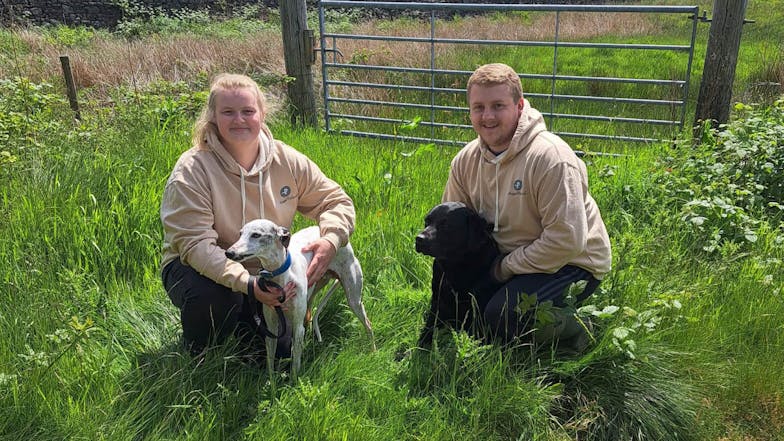 We're blown away with the new website and everything that's gone into making it happen. The name, logo, colours, look and feel, packaging, the support and guidance we've received and pretty much everything else, just perfect.
Proper Natural were gaining little traction with their previous website that was built upon WIX and were keen to re-platform to Voracio. Having been impressed by a number of Voracio powered websites they had seen within our portfolio, they approached our agency with the offer of a clean slate to build their whole online strategy from scratch, making this a very exciting and heavily involved project for us.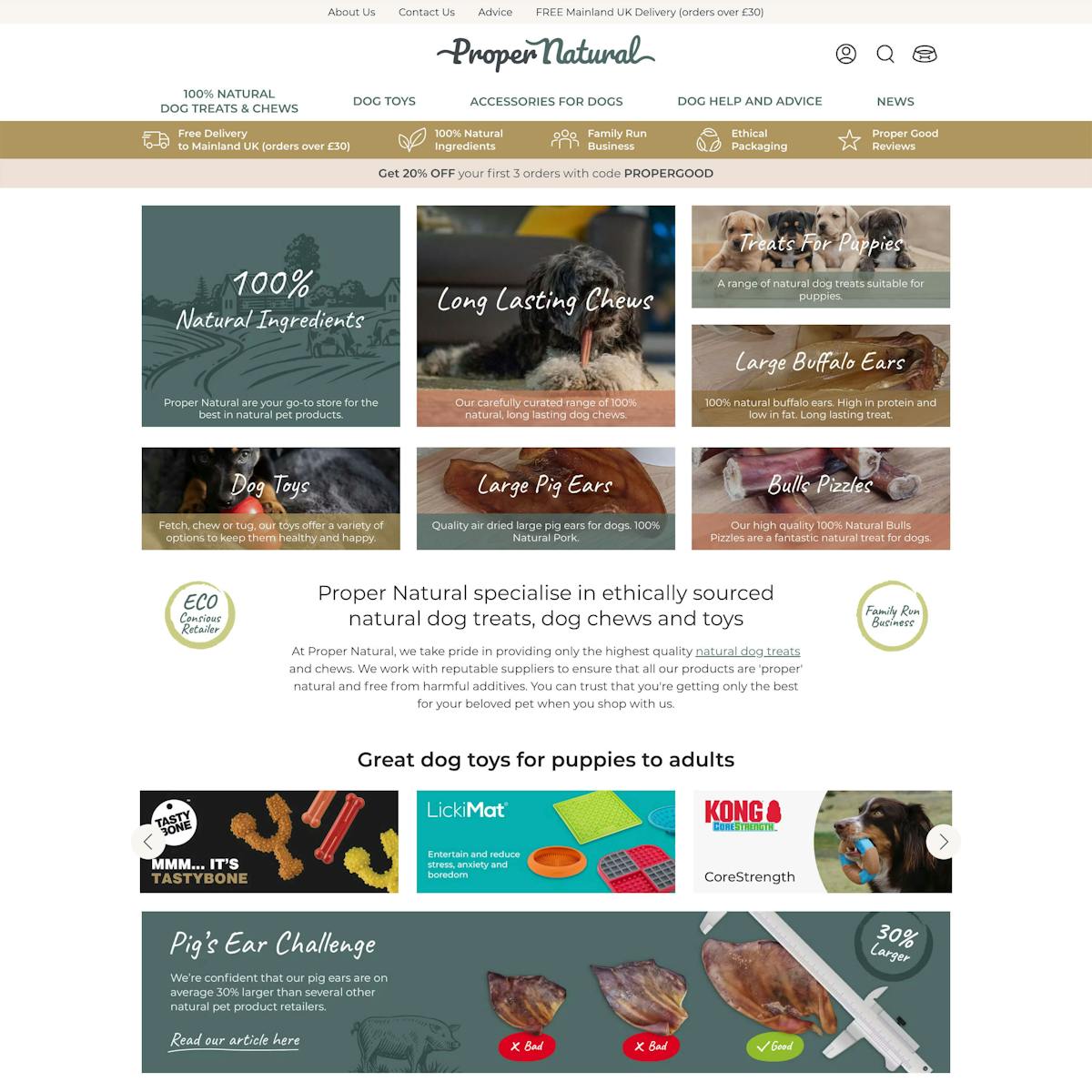 They recognized the potential to leverage their years of experience and commitment to natural, healthy pet products as a unique selling point, but they needed assistance in translating this value proposition into an engaging online experience that would resonate to their target audience.
It's a pleasure working with the team at Proper Natural, within just a few months we've provided this ambitious client with a great looking brand identity all the way through to launching an expertly designed and crafted natural pet products ecommerce website that's performing extremely well even during the early stages post launch, pushing strong conversion rates and an impressive average order value.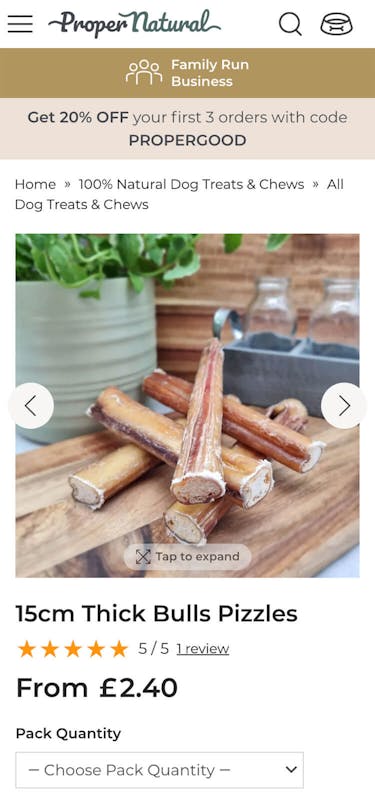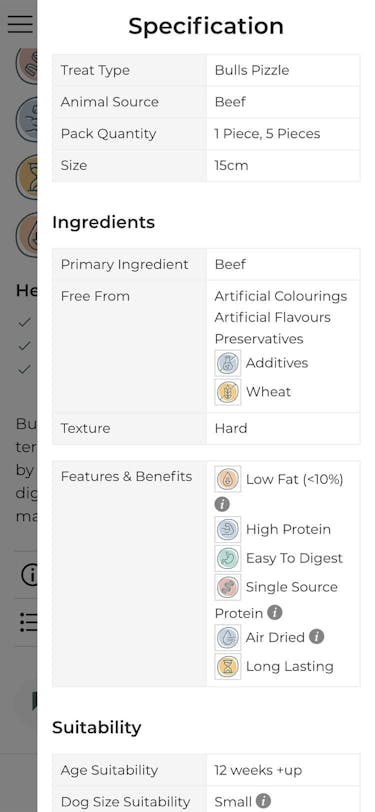 Replatformed from WIX to VORACIO, there's still plenty of work to do to truly polish this great site and we have every confidence it will mature in the coming months as we continue to provide strategic platform support and consultancy.
Not to miss out on next-level opportunities with the array of professional services on offer through our agency, we're thrilled that Proper Natural have commissioned us for many additional services as listed in the Professional Services section above.
The site is gaining momentum day by day and has some great features that really set us apart. The guys at Voracio have taken some of the things we've mentioned in meetings and created unique features that differentiate us in what is an increasingly crowded marketplace. A proper joy to work with!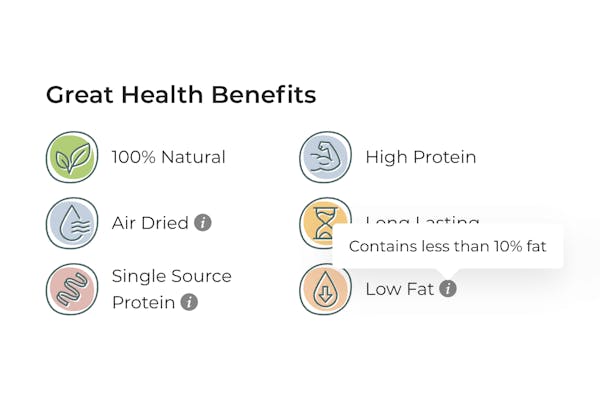 Best-in-class Product Information Management (PIM)
With the additional help of our professional services, Proper Natural features expertly crafted product information, empowered by the Voracio's advanced attributes management capabilities. Taking a collaborative approach, this has resulted in a super clean, detailed and highly effective product attribute structure that enables competitor beating features throughout the site.
Product specification data, dynamic categorization, facet filtering, product feature bullets, rich Google Shopping data, promotions, cross selling and more fantastic site features make use of Voracio's intuitive PIM system. By engaging with our team, this advanced (yet standard for all users) feature is being utilised to its full potential.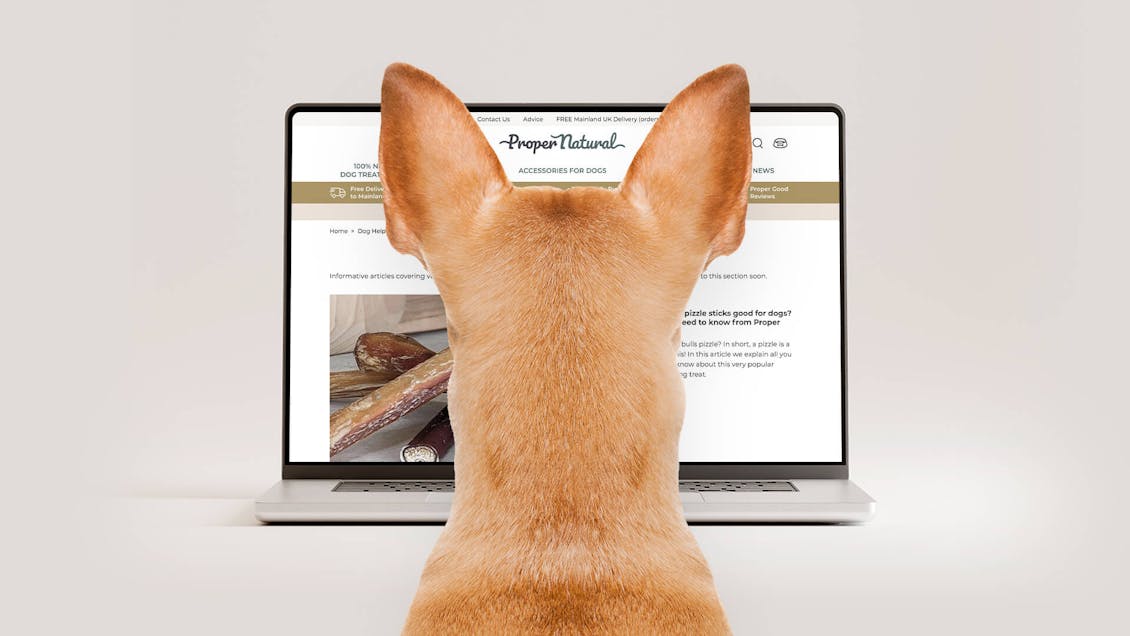 Educational content creation
Proper Natural harness the Voracio Editorial Suite to educate customers of the benefits of natural pet treats. Having developed a content strategy, topics and articles are periodically added to the site, highlighting the nutritional value of Proper Natural's products and offering advice and guides for responsible pet owners.
Taking this type of content beyond the standard for other platforms, Voracio's editorial suite enables dynamic placement of topics and articles throughout other sections of the site, enabling multiple entry points to high value content. Alongside dynamic placement of featured products within articles, this creates a truly enhanced user experience.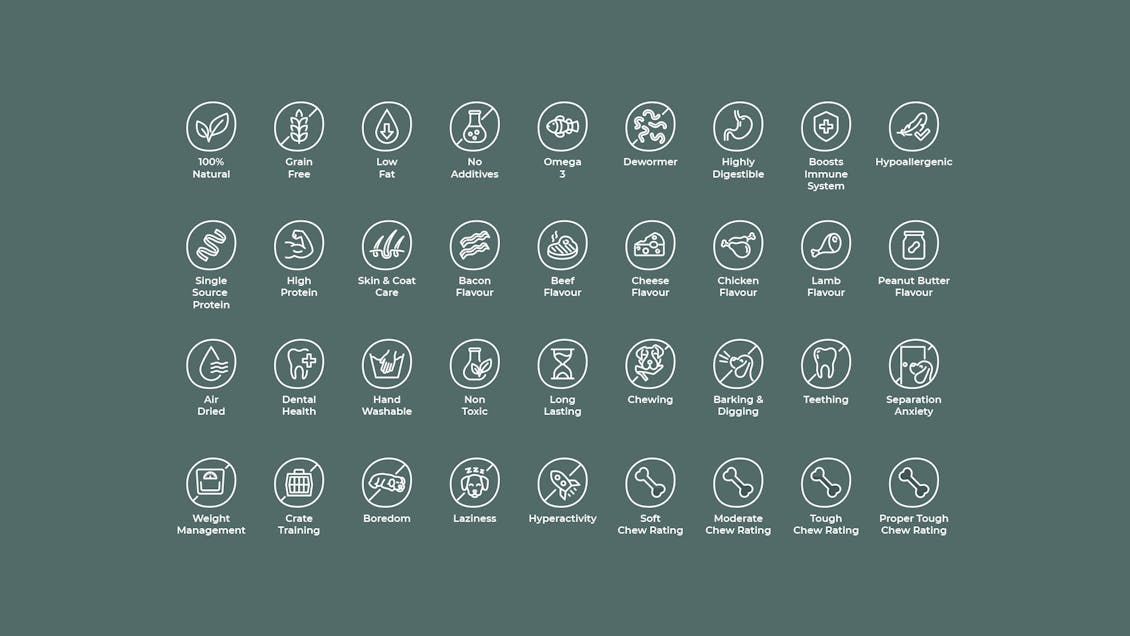 Stylish on-brand custom icons
We've skillfully crafted custom icons that embody style and align seamlessly with the Proper Natural product range branding. These icons serve as visual beacons, highlighting distinctive selling attributes and essential nutritional details, empowering customers to make informed product choices tailored to their requirements. These icons are leveraged in several sections of the website, including navigation routes, product features, product specifications and banners. It's an attention to detail that really does give this great looking site a polished edge.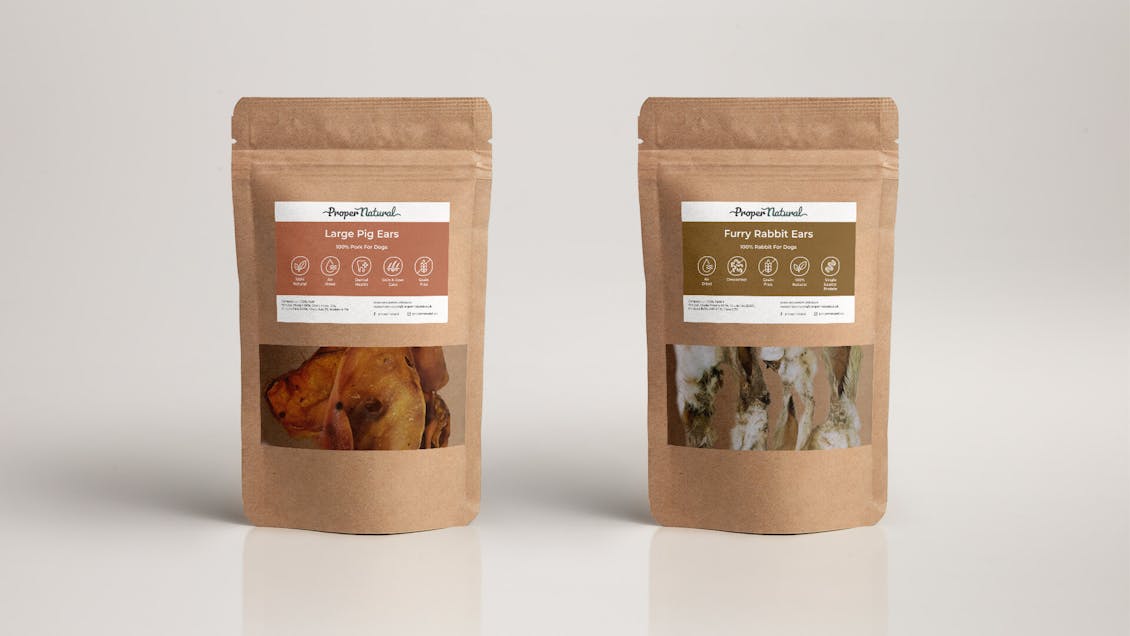 Package artwork creation
We've designed simple and effective packaging for a range of Proper Natural's products, remaining steadfast in upholding the brand's friendly and informative persona. The label designs incorporate an array of natural hues sourced from the natural feel colour palette that we developed during our work on the client's brand identity. The labels include each product's most pertinent nutritional information in the form of stylish icons.
Expertly crafted banner design
Taking advantage of our professional services, we were pleased to have worked on a series of banner designs ready for the launch of the all new Proper Natural website. These banners play a crucial role in capturing visitors' attention, conveying their proposition and enhancing the user experience. Looks matter and Proper Natural wanted to ensure their website banners adhered to their high quality brand values.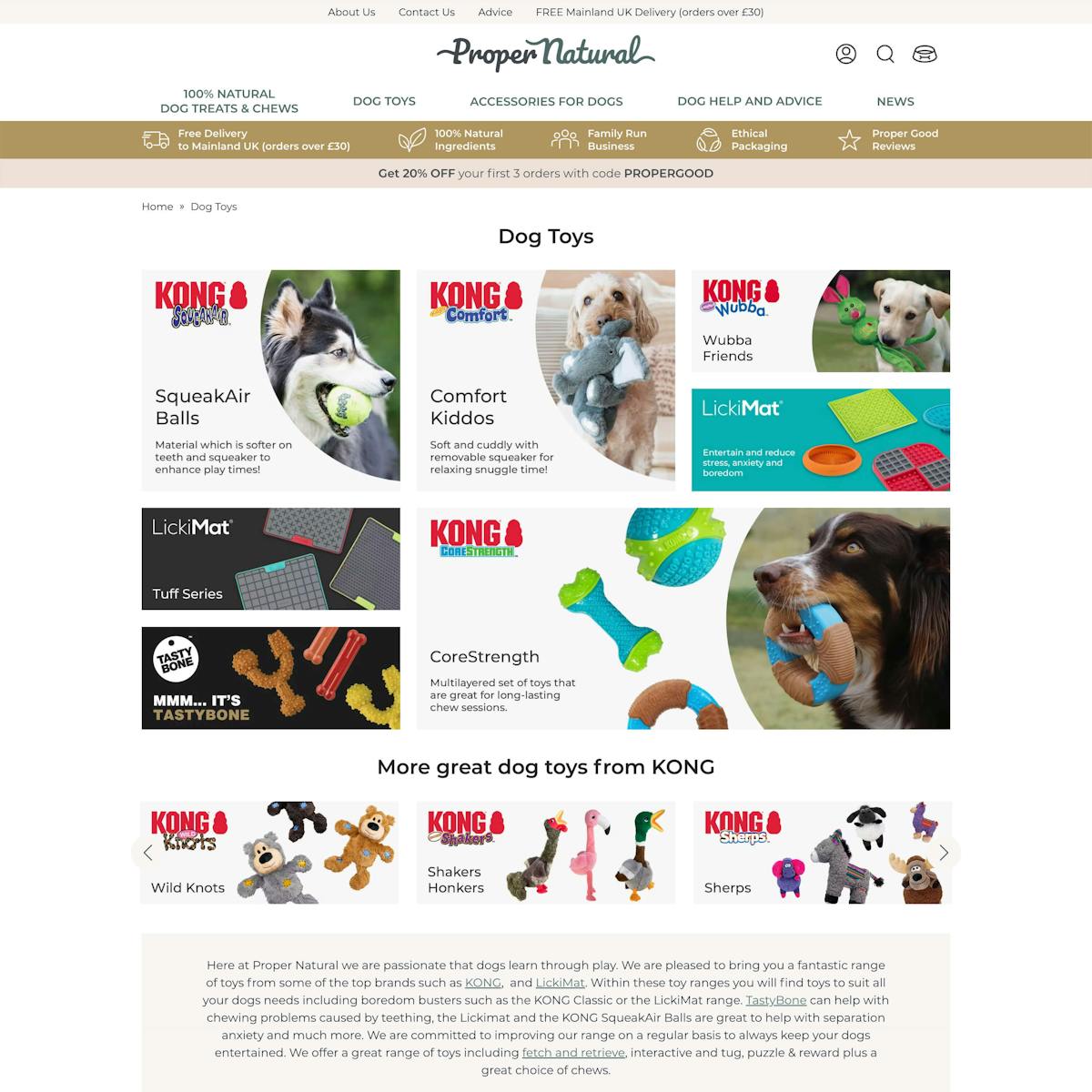 We've crafted a series of banners that span a variety of types, sizes and layouts, harnessing Voracio's advanced banner management module. Our objective was to effectively convey Proper Natural's remarkable array of natural treats and toys for dogs through engaging banners optimised for seamless user interaction across a multitude of devices. We've generated banners tailored to distinct product categories, brand-centric banners, comprehensive brand range banners, and banners strategically designed to bolster social credibility.
5 Star customer reviews
At the core of building credibility and instilling trust, Proper Natural's autonomous customer reviews wield substantial influence over purchasing decisions. Leveraging our advanced API and seamless client-side integration with reviews.io – a leading reviews provider and Voracio partner – the website seamlessly incorporates an array of tailored review widgets alongside the direct utilisation of unprocessed review data acquired via the reviews.io API. We are looking forward to enabling more advanced review data features as the amount of reviews received accumulates, this will include the filtering and ordering of products by reviews, an advanced feature adopted by many of our merchants.
Empowered by Voracio's management interface, site administrators possess the flexibility to designate specific customer orders that warrant review invitations, all orchestrated for a designated time of day and selected timeframe after the anticipated receipt of their ordered goods. This streamlined process ensures an effective and well-timed feedback loop with customers.

Elevating the review experience, Proper Natural once more enlisted our specialised professional services to enhance their comprehensive setup within the reviews.io platform. This encompassed a fully integrated product catalogue feed, personalised email templates, and streamlined flow optimization.
Award winning music shop specialising in traditional musical instruments.

Customers are increasingly impressed by our website. Its modern, professional design and intuitive user experience set us apart from the competition.

Transformative product management for this market leading online appliance retailer.

Having an appetite for more flexible, more scalable ecommerce, Little Angels replatformed from Shopify to Voracio.

The support from Voracio has been second to none, they are quite literally an extension of our team.